The OpenScience Observatories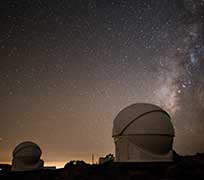 The Open University operates a collection of telescopes and other instruments on Mount Teide, Tenerife. Our facilities comprise the COmpletely Autonomous Service Telescope (COAST), The Physics Innovations Robotic Telescope Explorer (PIRATE) and an associated weather station.
For more details about Open University courses in Astronomy and Planetary Science see here.
Images
Featured Object: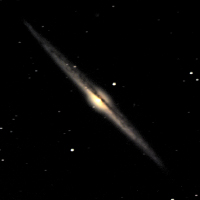 The Needle Galaxy - read more